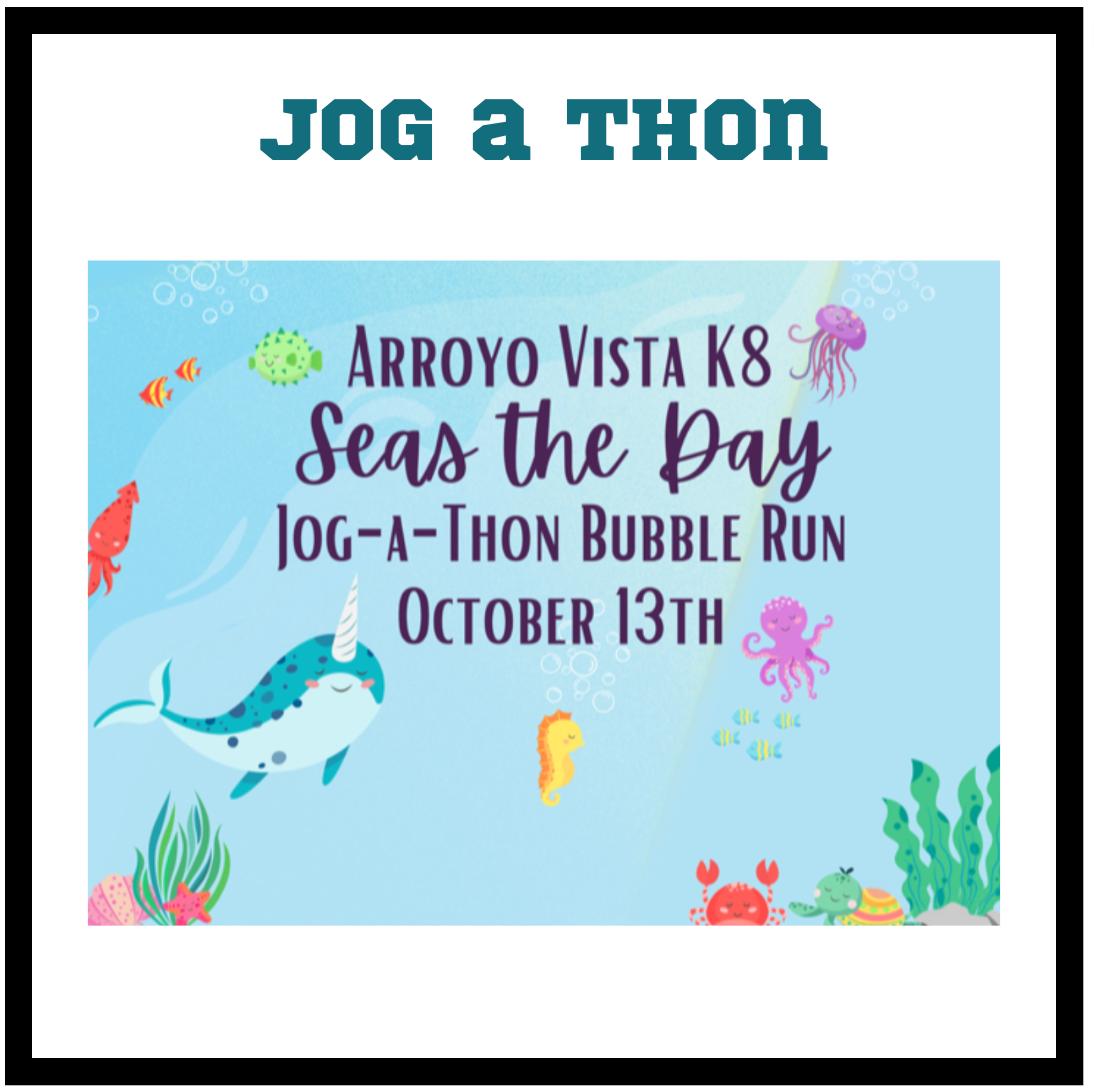 It's Jog A Thon Time
The PTA fall fundrasiser is the Jog A Thon / Cash Drive ! 100% of all donations go directly to the PTA to fund valuable programs such as:
--MS WildCat Day
--Assemblies
--Classroom Supplies
--Meet the Masters
--Grants
--SO MUCH MORE!!!
Donate Now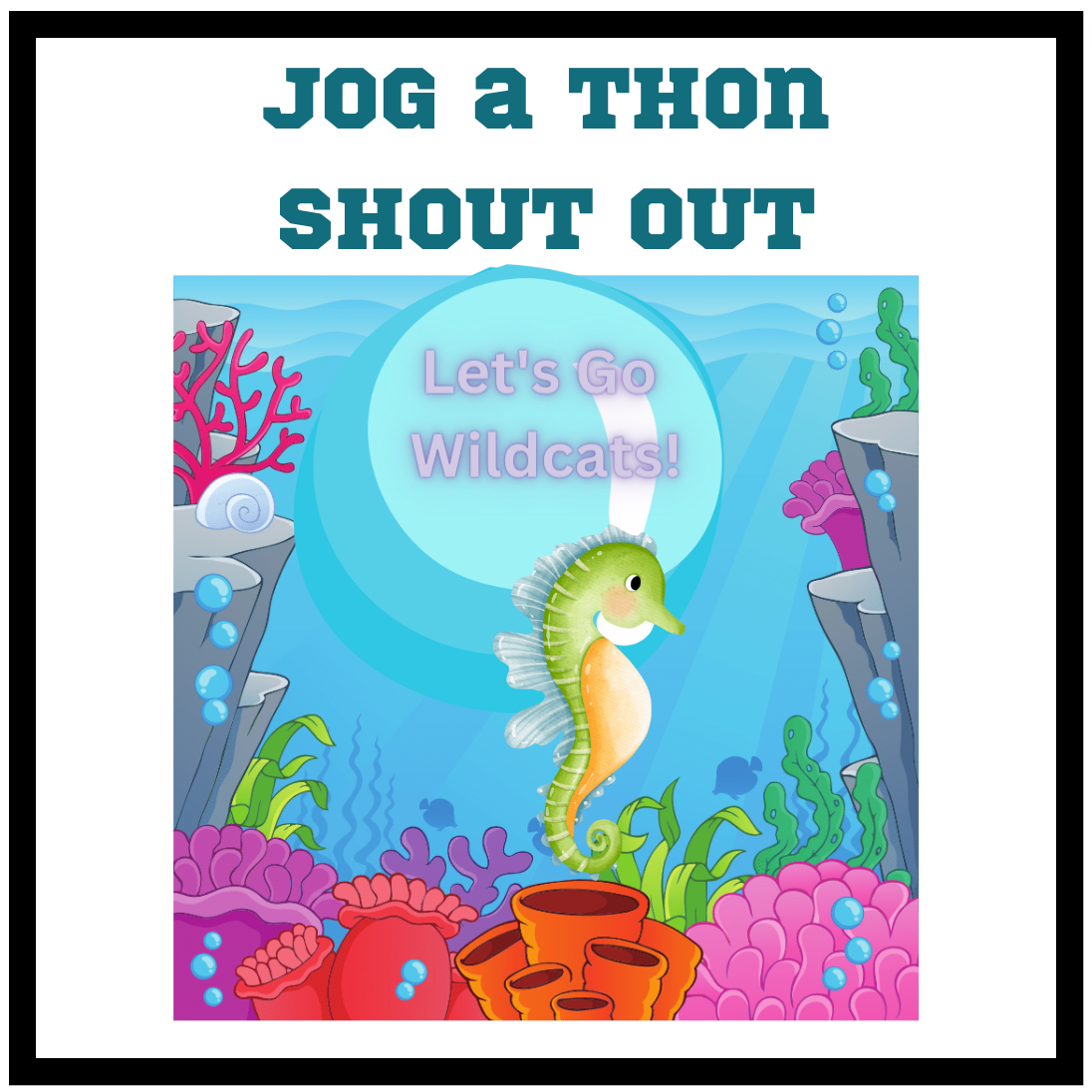 JogAThon Shout Outs
Looking for a special way to show your student your support during the Jog-a-thon? Do you want them to know what an awesome job they are doing? It's time to give them a SHOUT-OUT!
During our Jog-a-thon on Friday, October 13th, we will have an announcer "shout-out" personalized messages to the kids while they are running. For $5.00 you can create a customized 10-15 word Shout-Out to your child. These Shout-Outs can come from parents, family, and/or friends and can be to a student, teacher or class. There are no limits to the number of Shout-Outs you can send!
Order NOW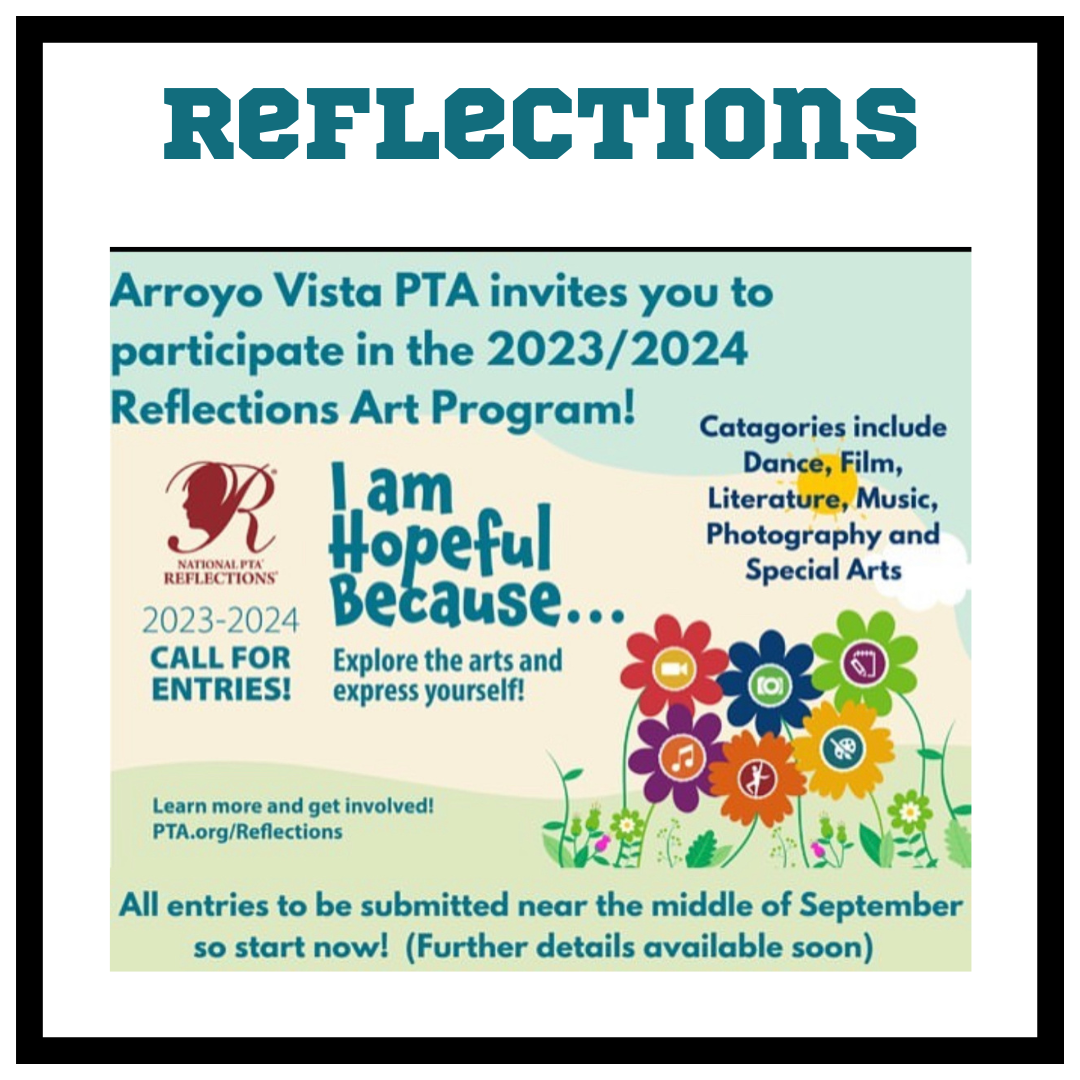 PTA Reflections
PTA Reflections
The National PTA Reflections Art Program is here and enrollment is open! This year's theme is I AM HOPEFUL BECAUSE… Does your child enjoy art, music and dance or have an interest in writing, producing films and taking photos? Then unleash your inner artist with PTA Reflections.
Please read the information below in its entirety. There are 6 art categories in which students can enter: 
DanceChoreography, Film, Literature, Music, Photography, and Visual Arts.
Your piece will be judged by an expert in your artworks category.  You will be notified if your artwork has moved on to the next round.  If you have any questions or would like additional information, please reach out to reflections@arroyovistapta.org
PTA Reflections Website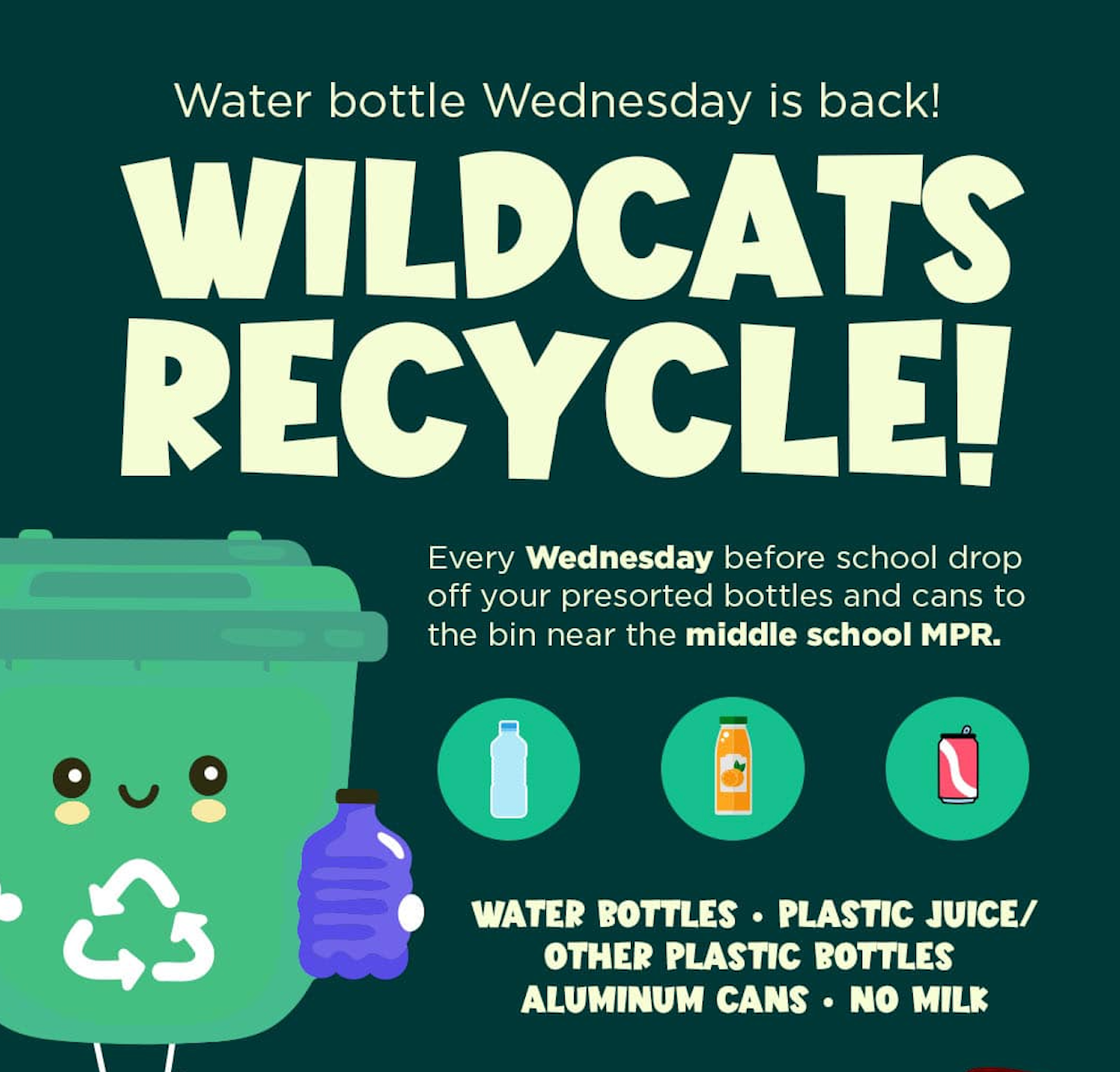 Water Bottle Wednesdays
Water Bottle Wednesday is back!
Every Wednesday before school you can drop off your presorted plastic water bottles and aluminum cans at the recycle bin near the middle school MPR.
Every drop off earns points for your class (elementary) or grade level competition points (middle school). Prizes will be awarded for top classes!
*Please no milk bottles or glass.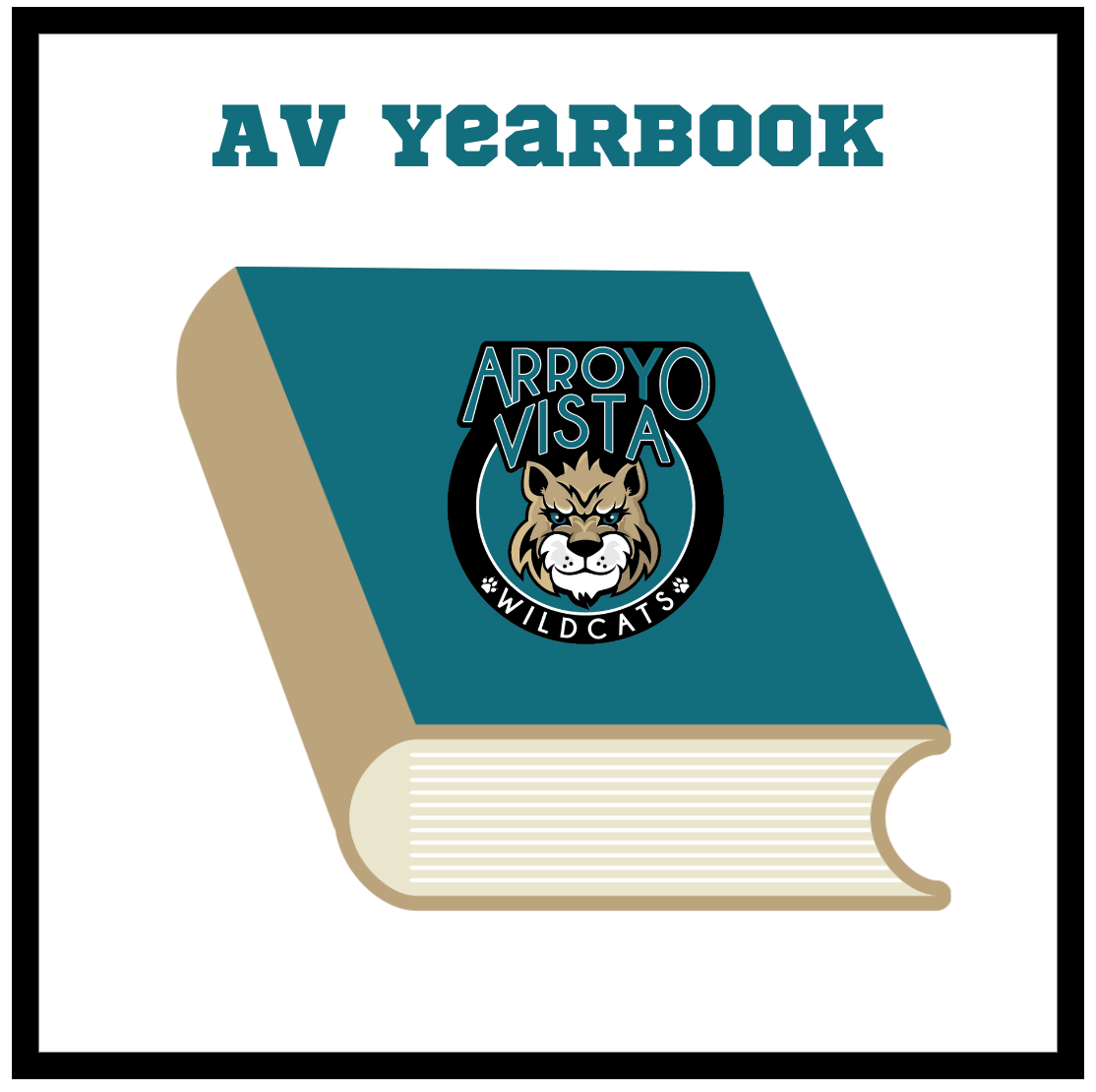 Yearbooks '23-'24
Order your yearbooks now, so you won't be sad later! Get started by creating or logging into your TreeRing Account.
Order Now